Septimius Awards | a major marketing opportunity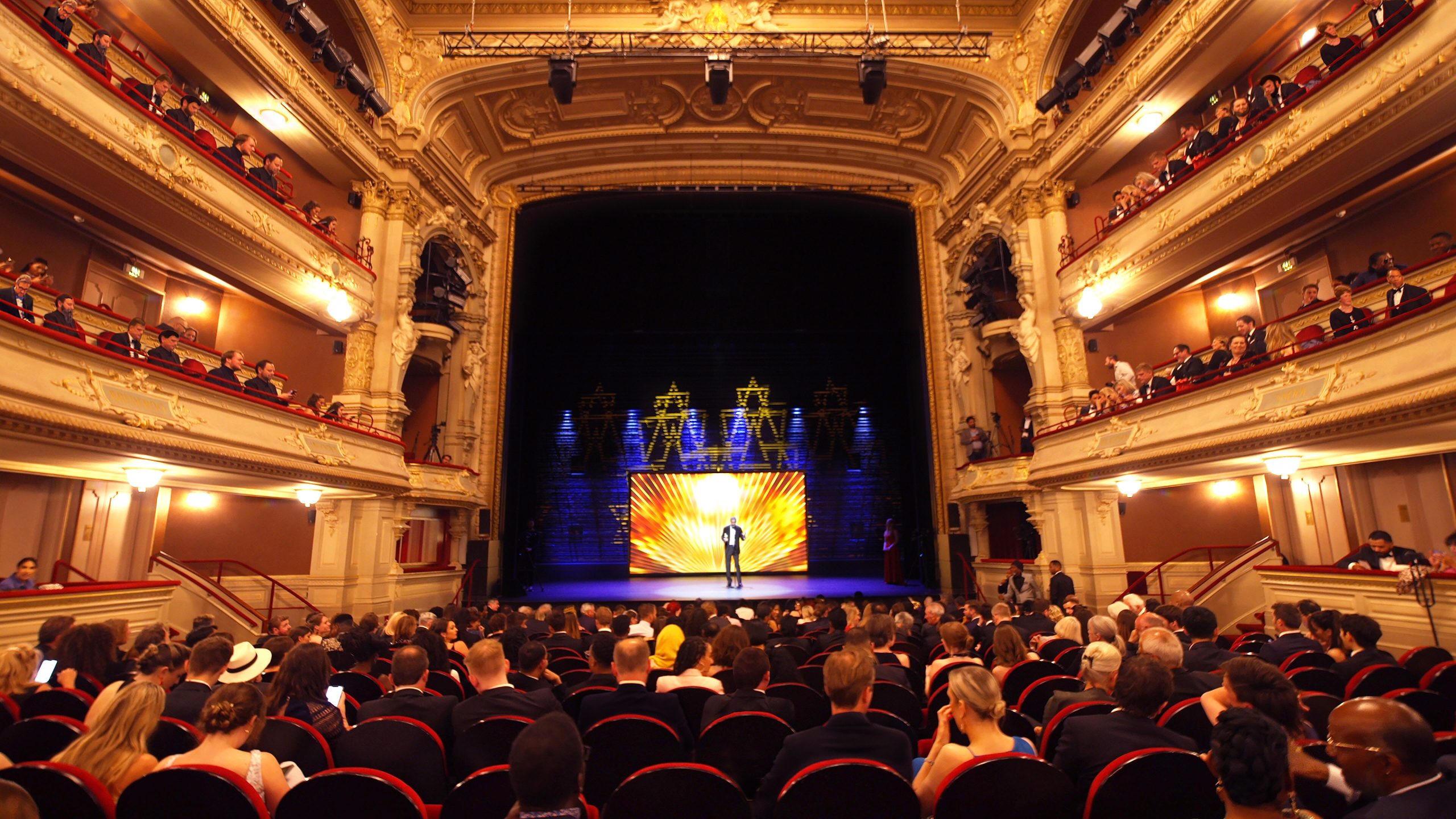 International event
The Septimius Awards is a prestigious award ceremony organised annually in Amsterdam. During the award ceremony, prizes are presented to prominent international filmmakers, producers, actors, actresses and musicians from all over the world. The awards ceremony is attended by numerous participants from Europe, Asia, Africa, Oceania and America, including Emmy, BAFTA and Oscar winners Kevin Willmott (Spike Lee's BlacKkKlansman) and Oscar winners, as well as many other celebrities. The Awards is a two-day event. The first day features TV interviews and panel discussions. The second day is the awards ceremony.
The Septimius Awards is a luxury brand. It stands out because we have BAFTA-, Emmy- and Oscar-winning celebrities as participants. The event will be held at the prestigious ITA (International Theater Amsterdam) in Amsterdam. This unique historic venue is known for its luxury and prestige. The Awards offer VIP attendees the opportunity to network with prominent national and international celebrities. Moreover, the entire event (both days) is broadcast on Dutch television.
Effective marketing tools
Strategic partners who understand that the show offers effective marketing tools for their business:
Sponsoring the Septimius Awards offers major marketing opportunities. Download the brochure here.
Tweeting about the event as it takes place in real time (live tweeting). The Award is the perfect opportunity to capitalise on this trend, as many people will tune in to the show.
During the Award, you can create relevant memes and GIFS for the event and share them on social media. For example, you can create a meme of a celebrity reacting to a particular moment during the show. Memes and GIFS are highly shareable, meaning they have the potential to go viral and reach a wider audience.
By partnering with influencers with a large following, you can tap into their audience and reach new potential customers. During the Award, you can partner with influencers who attend the event or watch it from home. You can collaborate with influencers to create content relevant to the event, and promote your brand.
During the Award, you can create ads relevant to the event and target people watching the show.
Branded hashtags are hashtags that are unique to your brand. During the Award, you can create a branded hashtag relevant to the event and encourage people to engage with your brand. For example, you can create a hashtag like #DigitalResourceSeptimius and ask people to share their views on the show through the hashtag.
Which tax advantages are available?
Natural and legal persons who donate to Septimius can deduct their gifts from their Dutch income tax or corporate income tax.
Join us
Contact our ambassador, Miss Ruby Ketting Olivier, to explore the possibilities: