The #1 Problem Tech Companies Face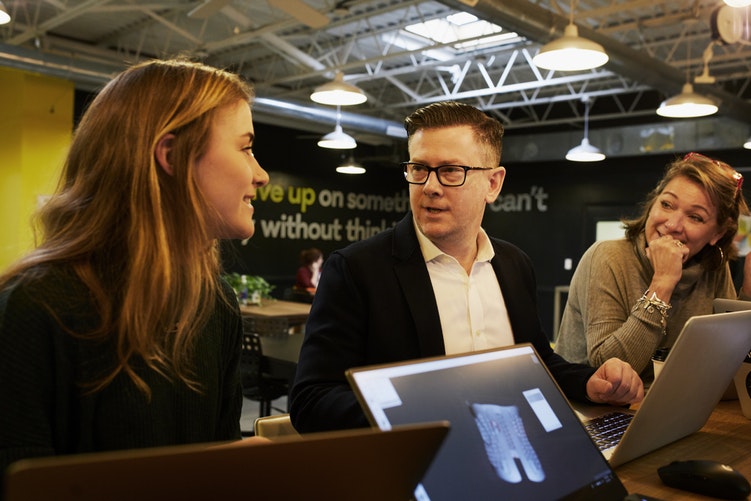 The #1 problem that tech companies face, simply put, is making money. We might have a trailblazing innovation, but who will buy it? And how do we get those people to actually BUY it?
The first 15 years of my career, I was building technology within the corporate and government sectors. For the following 15 years, I have been an entrepreneur and tech advisor, and the way I operate as an entrepreneur is radically different from before. Over the course of advising about 100+ tech companies over the years, the problems have generally been the same. In a nutshell, GETTING CUSTOMERS.
Here is a breakdown of what I've observed and solutions for tech companies to consider.
We're too focused on building tech. Building the super-cool invention is about 10-15% of what it takes for a company to be successful. Most tech companies are tech-heavy on their staff, without people who have good business sense, experience, and savvy in making deals and building a business. Sadly, most founders don't want to admit to it or think that they're the business gurus of the decade. But their balance sheets beg to differ. In the corporate world, employees don't have to "eat Ramen noodles for the next 2-3 years and hustle like crazy to figure out what works and build the business"…yet most successful entrepreneurs have to do exactly this. The tech is great…but most of the work is in actually figuring out what will sell…and it's almost never what we think when we're doing R&D.
TIP #1:  Eat Ramen noodles for 2-3 years and stop burning through money.

We're too focused on getting investors. What is your business model? To tell you the truth, most tech companies' business model is going for Series A, burning through it, then going for Series B, burning through it, then hoping for a buy-out where everybody gets rich. That's not a business model. The fact is that only 1 out of 200 entrepreneurs who seek investment ever get any funding. Only 1 in 11 businesses will succeed. Tech companies need a wake-up call that they probably will never get a big investor, and if they are the 1 in 200 who do, their investor is likely going to be a major source of conflict. Sounds rude, but the fact is that most investors either try to disrupt your operation in a negative way in thinking that they know more than the founders (whether they do or don't), trying to convince you that your equity is worth LESS so that they can get MORE from the deal, or being a micro-manager. That is the real truth of the matter. Most investors might have run some small operations, think they know everything about business, and won't be any help at all with what you are doing and don't share your vision. When you get a great investor who can actually help you build your company and contribute to your growth, you are one in the very few, and it is a real windfall. The reality is that most tech companies need to figure out how to operate lean, with a minimum of investor funding, even bootstrap through their own savings, friends & family, and bank loans…Oh yeah, and GET CUSTOMERS! Get some early adopters who will help you pilot your product. In the end, it might even be a lot less headache than going the investor route!
TIP #2:  Stop wishing for the "Jesus investor" to save you. Go get customers.

We're too focused on being behind the computer. Most business deals require, quite literally, "hitting the pavement"–going to those places where you can meet your potential clients or partners, traveling and talking with them. Cultivating the relationships, which takes time. Understanding their real needs. Building what they really want. Working closely with them. Following through with every detail of paperwork and legality until you hit a real deal. Then following through until you get paid. This is the nuts-and-bolts of a real business. We're not talking Harvard Business School case studies here. We're talking about old-fashioned people skills and the tenacity and thoroughness to see it all through to the end.
TIP #3:  Get off your computer-programming butt and meet customers.

We talk in geek-speak. Nobody knows and nobody cares about our geek-speak…except for other geeks. And they're likely not the ones buying your product. You're not impressing anybody with jargon and assumptions that the other person has spent 10 years working on this problem as you have. We need to think like the public and figure out how to articulate our value proposition in a way that a child will understand. Because, trust me, your target audience probably won't understand what you're saying otherwise. Your technology can be incredible, but people won't know how awesome it is unless they can understand what you're trying to do. Communication is key.
TIP #4:  Don't talk like an egghead...speak in plain and simple English.

Being an entrepreneur is a far departure from the romanticized stereotypes of building an amazing tech invention, getting a $100 Million investor, then selling in a few years for $1 Billion. The truly successful entrepreneurs do a lot of "dirty work"–I always say that my job as "Founder" means that I'm the janitor, the accounting department, the cold caller, the social media poster, the health insurance expert, the HR department, the one who buys the office supplies, the champion deal-maker…OH YES, and the prestigious inventor of a $1 Billion deep learning system. But they never told me that was the job description in Business School!
It can take time (and a lot of resources) to build out a team, and you won't be Boeing or IBM overnight with 6 different departments handling your accounts receivables. It's a lot of grunt-work. And there is no shame in that–the entrepreneurs who are humble and recognize what it takes are the successful ones.
TIP #5:  You're the founder.  You make the coffee.

Finally, it is absolutely possible to be a success and turn a real profit year upon year. But it's not enough to be a great scientist or engineer. It's not enough to be smart. It's not enough to be a world-class talent. Business is one of the toughest things you'll ever do, but in the end–both personally and professionally–the most rewarding.
If you would like a powerful platform for your business to flourish and shine, I recommend the European Chamber of Digital Commerce, which was formed to specifically solve the issues tech companies face, helping them become profitable and truly win. I just became the President of this great organization…join me!
About the Author: Ria Persad studied mathematics and physics at Harvard, Princeton, and Cambridge Universities and is a Fellow of the Cambridge Commonwealth Society. Her experience in scientific modeling began at Lawrence Livermore National Lab's Supercomputer Center in 1991. Persad was a Space Scientist at NASA and a mathematician at Bell Geospace. She served as an IT consultant at Lehman Brothers, an algorithmic consultant to Goldman Sachs, and a quantitative analyst on the trading floors of Enron and Duke Energy. For 8 years, she modeled complex systems for the U.S. Space Program and is an innovative Subject Matter Expert in Big Data and Statistics. Persad is the Founding CEO/Inventor of StatWeather, whose Artificial Intelligence system was ranked the #1 Climate Risk Technology in the world in 2017 and the #1 Data Provider globally in 2015 by Energy Risk. Persad received Citations from the U.S. Secretary of Energy and the U.S. Senate on Scientific Achievement. She was recognized by Platts Global Energy Awards as one of the top 7 leaders globally for Lifetime Achievement and as the International Power-Gen and Renewable Energy Woman of the Year. She also serves as the President of the European Chamber of Digital Commerce.