Doe mee met de Canal Cleanup event van Oris Amsterdam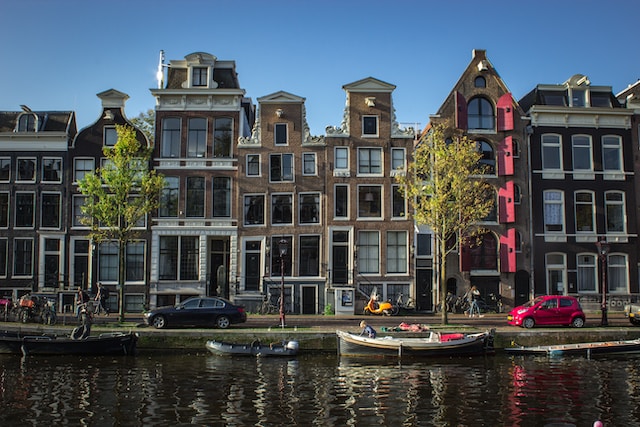 De exclusieve en wereldberoemde Zwitserse horlogemaker Oris organiseert wereldwijd de Change for the Better-dagen die zich richten op natuurbehoud en humanitaire doelen. De aankomende World Cleanup Day wordt gehouden in Amsterdam op 16 september 2023. Doel is om de Amsterdamse grachten schoon te maken.
📍 Location: Oris Boutique Amsterdam, Rokin 48, 1012 KV Amsterdam
🗓 Date: Saturday, September 16th, 2023
🕰 Time: 13:30 to 17:00
hier aanmelden.
U kunt zich
Schone Amsterdamse grachten
Onlangs heeft Oris samengewerkt met Starboard om succesvolle plastic visevenementen te organiseren in de Amsterdamse grachten. Dit evenement, dat momenteel gepland staat voor World Cleanup Day op 16 september 2023, zal een platform bieden om samen te werken, ideeën uit te wisselen en positieve verandering teweeg te brengen.
Samen kunnen we onze inzet voor duurzaamheid laten zien, contacten leggen en bijdragen aan het behoud van de Amsterdamse grachten.
Wij hebben als doel om onze aanwezigheid op de Amsterdamse grachten om te zetten in een positieve bijdrage voor het millieu.
Door middel van kleine stapjes zoals het recyclen van ons bedrijfsafval en maandelijkse plastic vis evenementen proberen wij altijd om de stad zo schoon mogelijk te krijgen. Wij gebruiken schone elektrische boten voor onze tours, dit is belangrijk voor ons duurzame beleid.
Oris: duurzaamheid als bedrijfsstrategie
Oris Hölstein zet zich in voor een wereldwijde strategie voor een duurzamere toekomst en het bewerkstelligen van positieve verandering. Door middel van partnerschappen en horloges in beperkte oplage die zijn gemaakt voor natuurbeschermings-, ecologische en humanitaire organisaties, heeft Oris met succes fondsen geworven en bewustzijn gecreëerd voor deze belangrijke doelen.
Samenwerking Oris en SCCN
Gezien SCCN's toewijding aan economische ontwikkeling en het bevorderen van relaties tussen bedrijven, geloven wij dat een partnerschap tussen Oris en SCCN onze impact op duurzaamheidsinitiatieven in Nederland kan versterken.
Nadere informatie
Oris Amsterdam Boutique
Ashwin de Meijer, Boutique Manager
Rokin 48, NL-1012 KV Amsterdam
+31 (0) 20 625 7656